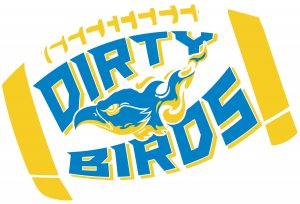 McMichael Dirty Birds
Youth Football & Cheerleading
Madison Mayodan Recreation will be offering Flag & Tackle Football this Fall for 4 Age Groups: 6U (Flag), 8U, 10U, 12U.
We are supported by McMichael High School.  McMichael Coaching Staff will be working directly with our Coaches & Players to give us the tools and support we need to make our football program successful.
We will be competing in Piedmont Triad Youth Football League, http://www.ptyouthfootball.org/home.html.
Football & Cheer Age Groups: 
6U (can not turn 7 before Aug. 1st)
8U (can not turn 9 before Aug. 1st)
10U (can not turn 11 before Aug. 1st)
12U (can not turn 13 before Aug. 1st)
Season Length: 
Practices begin the week of July 29th, 2019.  (Practice Monday, Tuesday & Thursday)
Games begin September 7th, 2019. (Games on Saturdays)
Season will end approximately beginning of November
Registration:
Early Bird Registration – From May 24th through July 1st
Football Cost: $70.00
Cheer Cost: $50.00 + Uniform
Registrations received from July 2nd  – July  29th
Cost: $90.00
Cost: $70.00 + uniform
Can register online at:
https://etrak-plus.com/etrak/cp?org=114034&origin=http://m-mrec.org/