GO TO THE SENIOR CENTER SEPARATE WEBSITE LINK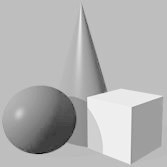 Our organization is dependent on the generosity of the surrounding communities to provide quality programs and facilities to our seniors. Please consider donating today. 
(Your donation is tax deductible)
---

     Madison-Mayodan Senior Center  
Mission Statement
Senior Programs of the Madison-Mayodan Recreation Department strives to provide resources and activities to aid seniors, aged 55 or better, maintain an independent lifestyle and remain involved in the community. Services focus on programs to enhance the lives of the area's aging population by providing information, opportunity for physical and mental exercise, fun and fellowship.  
Information and Assistance
A large variety of information is available on many topics including care giving, Social Security, Medicare, Hospice, Elder Abuse, Elder Law and much more. If we don't have answers to your questions, we'll make sure you are in touch with someone who does!  
Financial Reports for the Madison-Mayodan Recreation Commission
This organization is a public entity and the financial information is available for your review.
Please be specific on your request: Examples -Areas: Athletics, Senior Activities, Special Events and Activities. -Year (s) interested in reviewing.
If you are interested Contact:
Lee Mitchell
Director Madison-Mayodan Recreation Commission 
lmitchell@m-mrec.org or call (336)548-2789 or (336)548-9572